FCC Recognized as 2020 Accounting Today's Best Accounting Firms to Work For
06 August 2020
Fust Charles Chambers LLP, Certified Public Accountants has been recognized by Accounting Today as one of the 2020 Best Accounting Firms to Work For!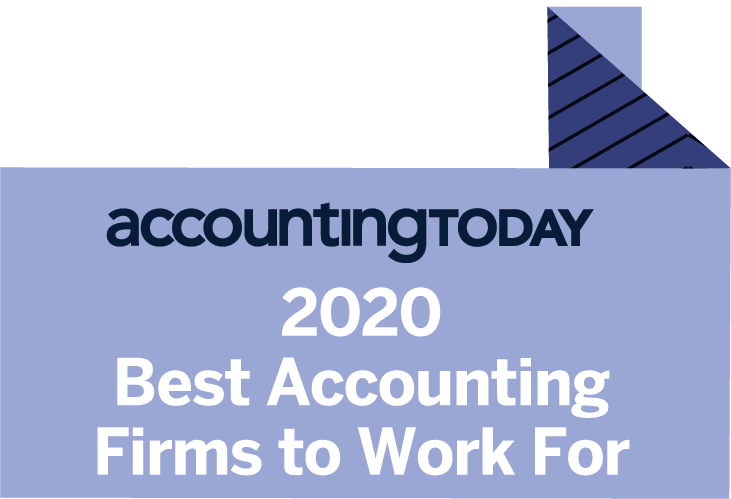 Accounting Today partnered with Best Companies Group to identify companies that have excelled in creating quality workplaces for employees. The survey and awards program are designed to identify, recognize and honor the best employers in the accounting industry. The list is made up of 100 firms throughout the country. This marks the 3rd consecutive year for the Firm to receive this recognition!
"Our Firm's greatest asset is our people. Their effort and contributions provide pertinent, value added services to our clients. We are appreciative of this recognition. We remain committed to hiring skilled employees, developing them to build their career and working collaboratively to deliver outstanding service to our clients. " – Tricia M. Sherwood, CPA, Partner
Our Firm provides a working environment that offers our employees' work/life integration, professional development and excellent benefits. We place a strong emphasis on career development and provide opportunities for continued education and leadership growth both within and outside the Firm. Each year we organize several team building, family and social events along with our annual State of The Firm meeting, in which we recognize milestones in our employees' careers, as well as communicating the Firm's strategic plans. We have also created a culture that encourages giving back to our community through volunteerism.
Back to News